I Can Help You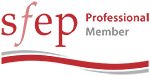 I've been editing, proofreading, and/or writing for more than 20 years, and I'll work with you to make your text concise, correct, and effective.

I am a Professional Member of the Society for Editors and Proofreaders, and abide by its code of practice.

To learn how I can help, please click on the red hyperlinks or send me an e-mail.


I've edited thousands of pieces of text of almost every kind

I'll bring fresh eyes to your project and use my experience and training to check spelling, grammar, and punctuation

I can ensure that your text is consistent and professional

If you want to see what I can do, I offer free sample edits
I'm highly experienced at finding and correcting the typos or grammatical errors that can slip through when writers are under pressure

I can proofread on screen or on paper, and I'll proofread 250 words for free

If you need to have a page put into a particular style I can do that for you
As a newspaper journalist, I produced accurate and high-impact copy to tight deadlines

I can translate complex source material into text easily understood by a broader readership

I've also written two novels




Contact Me

I can help with whatever your document requires. Your time is vital to you, and so is your budget. I'll ensure that you waste neither of them.

Please send me an e-mail to learn what I can bring to your project.